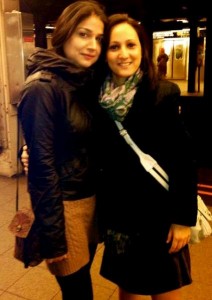 The Union Cabinet has approved the proposal to permit FDI in multi-brand retail with individual state governments having the freedom to accord final sanction. The Centre said state chief ministers of Delhi, Assam, Maharashtra, Andhra Pradesh, Rajasthan, Uttarakhand, Haryana and Manipur as well as union territories of Daman & Diu and Dadra and Nagar Haveli have expressed support for the policy in writing.
Indian States Against FDI in Retail:
Bihar, Karnataka, Kerala, Madhya Pradesh, Tripura and Odisha (Orissa) have expressed reservations.
The approval is subject to some conditions – Foreign Multi-Brand Retail sales outlets may be set up only in cities with a population of more than 10lakh(1 Mn) as per 2011 Census and may also cover an area of 10kms around the municipal/urban agglomeration limits of such cities. At least 50% of total FDI brought in shall be invested in `back-end infrastructure` within three years of the induction of FDI.
With this move, the share of modern retail is expected to jump from the current ~8% to 20% plus by 2020. Overall, this should be Positive for Indian Retailers too as it helps them reduce their Piling Debt and bring in Foreign Investments. It will also help the FMCG companies like ITC, Nestle, Colgate, Hindustan Unilever, Dabur, etc.
Do not go by the campaign in the United States against WalMart that it will take away jobs etc. Infact, India being a country full of entrepreneurial spirit and Government rightly recognizing it has asked Foreign Retailers to source locally. This will be the gateway for Indian SMEs to sell products Globally through established Retailers such as WalMart, Metro, Careefour, Costco, etc.