Small Town Consumer – FMCG Cos use Banks + Telecom Cos to Retail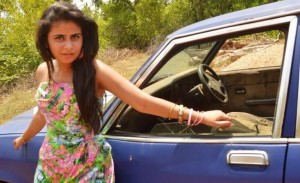 Indian small towns are witnessing a prominent shift in buying behaviour from need-based to want-based purchase. Products such as face wash, hair-conditioner, air freshener, prickly heat powder, after-shave lotion, pre/post wash fabric products, jams, jellies, cheese, fragrances and liquid toilet soap now form a larger part of consumer basket.
Colgate has seen major consumer shift from tooth-powder to toothpaste (70:30 15 years ago to 30:70 currently) with small town / rural consumers now buying sensitive and mouthwash.
Small Town Consumers STCs are behaving more like their metro counterparts; not only are they willing to spend more, but are also ready to experiment with new products (42 out of 83 categories in small towns or middle India grew at least 10% in SSG). Consumer companies, cognizant of this new trend, added 29,892 stores on an average in the past one year. We believe, in addition to increasing penetration, players need to introduce new products, make available existing portfolio and exploit the changing consumption patterns.
Increasing rural portfolio (premium products like Dove, Saffola oats and Colgate mouthwash available in rural areas), focus on lower priced units, tie ups with non-consumer companies (Hindustan Unilever has tied up SBI and Tata Teleservices), and on-the-ground initiatives to promote consumption have worked well to drive small town demand.
Hopefully new Retail Models emerge to serve the bulk of 1.1Bn Indian Population wherever they are.