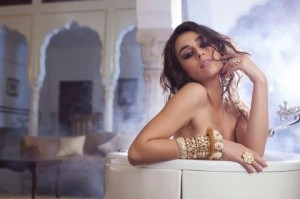 Titan's Tanishq had received approval from the Director General of Foreign Trade (DGFT) to directly import gold – which would prove to be margin accretive given the lower tax outgo. However, recent RBI norms limit the maximum lease period to 90 days under this route. Further, from what we understand, Gold procurement even through MMTC domestically is also to be capped at a lease period of 90 days. We believe the regulations could impact Titan's working capital and/or increase the administrative burden on the company as it complies with them.
After a tepid 1HFY13, management in the 2Q earnings call highlighted that there was a decent pickup ahead of the festive season. We think expectations on 3Q are high – the impact of the entire festive season, more wedding dates, "potential" re-stocking by franchisees and last year's low base will drive healthy growth.
Jewellery business aside, sales of watches have been relatively more modest. The company has taken up prices by ~4-5% on account of the cost pressures and to nullify the impact of the weak INR. Higher gold prices (and a decline in gold volumes sold) and management's push/ promotions on diamonds led to a positive mix change in 1H. Diamond studded jewellery was ~25% and 32% of jewellery mix. Going forward, mix benefits may be a tad lower in the near to medium term as a recovery in volumes of coins / bars (investment related demand) and gold jewellery (more wedding dates / festive season) picks up.
Titan Eye+, the eyewear continues to do well – mgmt believes it has got the correct product/pricing strategy, which coupled with a steady store expansion (~20 stores planned in FY13E, taking the total to ~225) will support eye-wear revenue
growth.
The company has aggressively increased overall retail space (+25%+ in the past year), however, new store breakeven and revenue pickup has been relatively slower than the past few years. The mix of franchisees & own stores should largely remain the same – management noted that the sales value contribution of L1, L2 & L3 stores is largely similar. We believe the expansion strategy is a positive driver of medium term growth, as and when sentiment picks up – however, in the near term the positives aren't visible and the sailing gets tough for Titan.