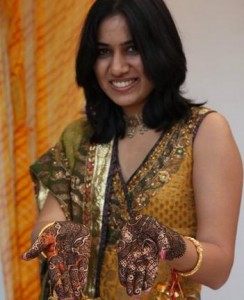 Titan Industries first quarter performance was below our expectation due to a sharp fall in wedding dates (the lowest in last eight years) and consumer sentiments as Gold continues to stay at an all time high. Customer growth decline of 2.4% YoY is a negative for the business. Average gram / bill has been declining by ~10% since last few quarters.
The company witnessed 21% YoY decline in jewellery volume on high base of 32% and challenging macro economic situation as well. Growth was impacted to an extent by the closure of some stores for nearly ten days due to protests on the excise duty hike on branded jewellery. Also, there was a significant decline in gold coin sales. LTL growth struggled with Tanishq and GoldPlus posting 3% YoY growth and 8% YoY decline respectively. Share of studded jewellery
stood at 25% (Q2 and Q4 share is generally higher due to activations).
Titan Watches
The Watches segment clocked a revenue growth of 14.4% YoY (to INR3.6bn); Store wise, World of Titan sales grew 14% yoy with SSG at 9% yoy, Fastrack grew 86% yoy and SSG at 12% yoy. Company Added 5 World of Titan stores (5000 sq ft) and 8 stores in Fastrack (5000 sq ft). Management has guided that they will increase product mix in watches, price increases & premiumisation.
Eye+ Segment
Eyewear posted 6% revenue growth. Shrinkage in ticket size in eyewear business (planned strategy) led to a fall in value growth however aided spurt in volume.
You can see how Titan has added various brands of stores in the last 5 years thus giving us an impression that the first leg of growth maybe over.