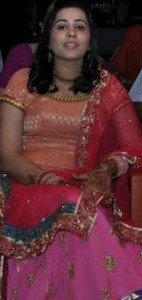 Titan's Jewelry division registered 27% y/y sales growth with grammage growth of 12%. Sales growth was driven by festive / wedding sales, restocking by franchisees and favorable base. Retail sales growth was however lower at 19% y/y.The Mgmt noted that jewelry sales have seen some moderation in the month of January. Share of studded jewelry was lower at 22% on account of weak discretionary demand for diamond jewelry.
Tribhovandas Bhimji Zaveri (TBZ)witnessed strong demand during festive season, post which they have seen some sluggishness in months of Dec'12 and Jan'13. TBZ had to offer tactical incentives to drive sales. Diamond sales have suffered as demand from entry level buyers has moderated. LTL volume growth for gold was ~-8% and for diamond was ~-5-6%. Total volume growth for gold was 16% while for diamond was 5-6%.
TBZ has started to move to gold lease model starting with new stores. Currently nearly a third of gold inventory is on lease. Inventory for old stores will be gradually converted to lease as per management.
P.C. Jewellers saw sales growth of 40% during the quarter aided by SSS growth of 20% (10% volume 10% pricing) and addition of new stores. Demand trends were healthy during the festive season though have moderated post festive season.
PC jewellers didn't add any stores during the quarter. It had added ~6 stores during 1HFY13. They plan to open ~6-7 stores over Mar-Apr 2013. Management is confident to add ~20 stores each in FY14 and FY15. Currently the company's stores are equally distributed between metros, Tier 1, and Tier 2 cities. Management expects the distribution of new stores to be on similar lines.