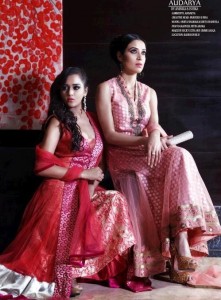 Since 1997, the Government of India has gradually opened up the retail sector for foreign investments despite the reservations in certain quarters that opening up of retail sector will lead to job losses, predatory pricing, reduction in farmers" price realization and loss of entrepreneurial opportunities. The response from foreign retailers to the earlier attempts of partial liberalization was very cautious. No retailer has made any major investment yet.
The Ministry of Commerce has organized the retail sector in India into three categories i) single brand retail ii) multi brand retail and iii) cash & carry. In 2006, FDI in single-brand retailing was permitted to the extent of 51%. Retail FDI inflow between April 2006 and March 2010 is a pathetic US$194mn, comprising 0.21% of the total FDI inflows during the period.
The following Chart Shows the Milestones on How Retail sector has gradually been opened-up for foreign retailers since 1997

How FDI In Multi-Brand Retail Will help India and the Sector ?
Infrastructure – FDI can bring about an improvement in supply chain infrastructure and investment in technology and skill development.
Better Income for farmers Price realization for farmers selling directly to organised retailers is expected to be much higher than that received from selling in the mandis
Empowers Consumers with better quality of products and lower prices: Past trends indicate that consumers will benefit from organized retail in the domestic market.
Since the opening of the sector in 1997, the penetration of organised retail has increased from 1% to 7%. Global retailers didn"t commit large investments as FDI in the front-end retailing was not permitted. However, with the opening up of sector for 51% FDI, we should see more funds flowing in and the momentum gradually picking up even though certain issues still need to be addressed.