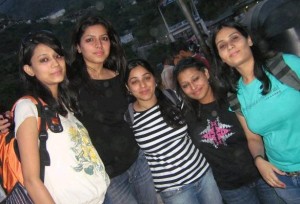 The A T Kearney study on Indian retail suggests the size of the market is ~US$435bn. Organized retail currently accounts only for 7% of the total retail market and is expected to reach ~20% by 2020. Format like hypermarkets has gained higher acceptability. Among categories, food constitutes ~70% of Indian retail, although it has less penetration in modern retail where apparel and clothing continue to have ~31% share.
Domestic players are now drawing expansion plans more judiciously and increasingly focusing to tier-II and tier-III cities. So what are some of the major expansions that are planned in the immediate future ?
Aditya Birla Retail, operator of More stores, will invest about Rs15bn in the next five years as it plans to add 12-13 (60-70k sq ft.) More Megastore hypermarket and 150 More supermarket chain of stores each year for the next five years.
Bharti Group plans to have 160 Easyday stores and 22 Easyday Markets by end-2011. It has also opened its first hypermarket store Easyday Hyper in Mumbai in Oct-2011.
Reliance Retail plans to open 2 hypermarket stores every month and currently operates 12 hypermarkets in India. Company currently operates ~1,300 stores and other specialty stores in India
RPG's Spencer is expected to add up to 25 hypermarkets by 2012.
International players are not behind, food retailer Spar plans to open 24 hypermarkets in the next two years. Carrefour is planning to have10-12 cash-and-carry outlets in India and is currently finalizing lease deals and WalMart plans to have 12 outlets in its cash-and-carry format by end of 2012.
Battle Shifts to Tier-II and Tier-III cities
Although large metro cities will continue to be fulcrum of modern retail in India for medium-term, retailers have shifted gear to tier-II and tier-III cities to get first-mover advantage and sign deals of retail real estate which is still in limited supply. Kishore Biyani's Future Group with presence in 85 cities is leading at the moment, but other players such as Spencer's, Spar, Reliance Retail, Shoppers Stop and Trent are incrementally focusing on these cities.