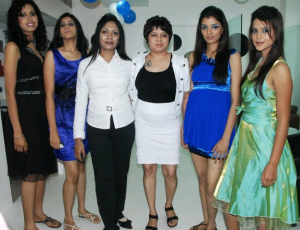 Affinity International the beauty & Fitness chain has established itself as an elite brand in the Bangalore Metro Market. Founded by Mr. Asif Ahmed, the chain has been able to establish 6 centers in the last 11 years.
Mr. Ahmed established a salon-cum-slimming and beauty center came up a Sadhashivnagar in Bangalore in January 2001 which is their flagship store spread over 4,00 sft. Like any other entrepreneur they had the zeal but not much idea on the establishment costs, hence it was an expensive experience and managed to learn a lot from there.
However, things changed for Mr. Asif when the Prestige Group leading Real Estate Developers approached them to open a center in Forum Mall, Koramangala. Affinity's sole intent was never to make huge money but to build a brand thrt goodwill of customers, since Affinity is not tied up with anyone or franchised and are in total control. Unlike most of the salons and slimming centres in India behind (making quick buck with false, claims by placing "before and after" ads in newspapers), Affinity on the other hand, would like customers to come to their salons and experience where they charge half of what other centres are offering and encourage customers to take trial sessions. If they see a difference they are welcome to continue.
Affinity's Business Partners
They have tied up with L'Oreal Professional and Schwarzkopf Professional for hair; with Easseberry for manicure and pedicure; with Ettre Belle and Beaubelle for face care and Caviar gold facial from Germany; with Jessica for nails; and with Kryolan and Mac for make-up.
Affinity International's Expansion Plans
They are looking at Hyderabad, Chennai and Cochin for the next 12 months with company owned outlets and not franchising. It is easy for me to open 10 to 20 outlets in a year the franchising route, but Mr. Ahmed feels that brand reputation growth can happen only he gives the personal touch where as the franchisee will not look at it from the same angle.
Affinity's Business has grown on an average by 60-70 percent since 2001. The growth is stable now. Mr. Asif says that even if someday he has 60 centres, his goal would still be the same – work purely out of passion. Does it remind you of Aamir Khan in 3 idiots, so go chase your Passion 🙂