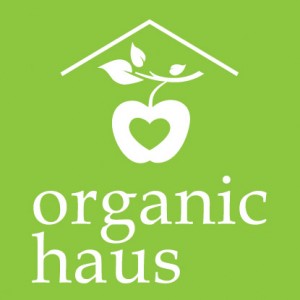 If you have been using Luxury Products such as the Montblanc Watches or Writing instruments then the name Dilip Doshi may not be new to you. Mr. Doshi was the first import license holder in India for luxury goods in the early 1990s.
Mr. Doshi happened to live in London and came in close proximity to Germany for business purposes. He discovered Organic Food when he shopped for high-quality food, and soon it became his way of life. Then, one day, he thought it was time to introduced this concept to fellow countrymen in India and that's how Organic Haus was born in India.
What Really is Organic Food ?
Organic food is the result of a product harvested from soil that has not been abused or is clear of abuse after several years. The land around this soil has to be free of contamination and the aerial fall-out of chemicals should be minimal. The method of farming has to be scientific, using natural compost entirely devoid of artificial chemicals and preservatives that are used to enhance production or the life of the plants. That's why organic food will not be homogeneous to look at prior to processing, nor will the quantity of the produce be as much as in a conventional harvest.
Organic Farming and Retailing in India Indian organic scene at a time when it was, and still is, at an infant stage. The authenticity of organic foods is still to be established. Many customers don't understand the concept of what is truly organic. It'll take time but will happen eventually. Another point is the shortage of organic land.
Organic Haus has chosen to flaunt the technology and organic products by institutions located in Germany. They are institutions, even though they are commercial houses, because they inspire confidence in their customers. And what creates this confidence is the passion, dedication, R&D, and authenticity with which they produce their foods and have been doing so for up to 125 years!
Organic Haus Retail Chain They opened first store in first store in Ahmedabad in November 2011, spread across 3,300 sft, store specializes in selling purely organic and vegetarian products from Germany. The sense of space in our stores, even the Gurgaon one which is just around 430 odd sq.ft., is palpable along with the freshness of products. Currently, shop-in-shops are most widely used format, with the latest one being in the newly opened Hypercity mall in Pune. They also have some shop-in-shops in Mumbai in places like Naturally Yours (Chembur and Bandra); The Tasting Room (Lower Parel); Dolce Vita and Le Pain Quotidien (Bandra) and so on. Apart from this, their products are also available at Bon Appetite in Pune, Orga Foods in Pondicherry and Magsons in Coimbatore, Baroda and Ahmedabad.
Organic Haus stores are as they include clean lines, white walls, some colour to brighten up the range, and an average area of 1,500 sq.ft. The furniture and fittings have all been sourced from Germany, keeping in with the design as well as the quality they boast of.
Customers of Organic Haus are people exposed to the concept of organic food and, in many cases, who are already used to these brands, and the "converts" who know about organic food and come to the store to see what's new.
In the next Part, we'll cover Oragnic Haus' Product Range and Positioning along with the Returns one can expect from these stores.