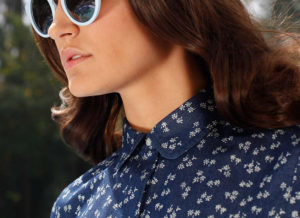 ARVND has incorporated a separate entity, Arvind Internet Limited, which will operate its e-commerce business. The management believes that branded garments is the only category where e-commerce players have positive cash flow. With backward integration into fabric and supply chain expertise, ARVND will be in a uniquely advantageous position.
ARVND has launched its own exclusive online brand, Creyate. It will offer customized solutions on shirting, suiting, and jeans. A customer can design his own clothing by choosing the fabric, design, style, logo, etc, and can give his measurements at a kiosk center or a travelling tailor can come at his doorstep. The brand will target premium-end customers, with entry price of INR2,699 for shirts, INR15,000 for suits, and INR4,000 for jeans
The company plans to launch a website and a mobile app to sell all its brands at one destination. It intends to increase the depth of offerings across price points, given that it has multiple in-licensed brands across segments. It also plans to launch the preview of the upcoming season online so that consumers can pre-book and ARVND can get a sense of fast moving products, helping in better demand forecasting. In this initiative, ARVND will opt for a brick-and-click model, where for a purchase made online, the product will be delivered by the nearby store.
ARVND also plans to launch individual websites for each of its brands, targeting loyal customers of those brands like GAP, Children's Place, etc