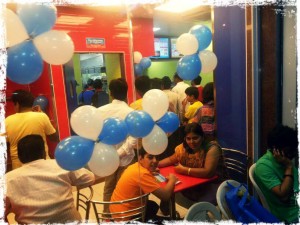 Domino's India has a historical five-year revenue CAGR of 46%, which has been evenly split between growth through new store expansion as well as growth in same-store sales. Against this backdrop, the big question that needs to be answered is: can the strong acceleration in new store opening run-rate sustain? Hence, can Domino's maintain its sales growth rate in excess of 35-40% over the next few years through the opening of 200-300 new stores annually ?
The current demographics limit the total store count potential for Domino's at around 1,000. Domino's currently operates 592 outlets in 127 cities. Over the last eight quarters, it has opened 25 new stores supported by the entry into four new cities in each quarter. Almost 50% of the new store additions in the recent past have been in the top-10 cities.
Growth of overall population of the cities will add around 361 stores to the potential store count for Domino's over the next ten years. New city addition to the store opening potential A new city becomes
'ready' to have a Domino's store based on the per capita household expenditure of eating out for that city. 90 new cities will qualify under this strategy. The Strategy on How Demographics Play a Role in establishing a new Dominos store is quantified here.