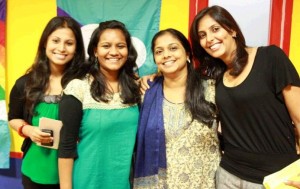 We'd like to present the Current Market Sizes of Various Segments of the Indian Retail Industry. Food and grocery remained the single largest retail category in 2011 in India with sales of 16,25,000 crore accounting for 69% of the total retail market. Organised retail accounted for a little below 3% of the sales in this category.
Electronics – Consumer Durable, IT and Mobile market is one of the largest categories of consumption in India. The market has been historically operated through the traditional channel that occupies nearly 85% of the trade. The CDIT market in India is estimated at Rs 115,000 crore in 2011. The current market is growing at over 13% and is expected to touch Rs 215,000 crore by 2016 (not including services).
Apparels Market
The overall apparel market in India was estimated at Rs 175,000 crore in 2011 with organised retail accounting for close to 16% of the overall sales in this segment. The sector is expected to grow to Rs 250,000 crore by 2016 at a CAGR of 7.5% with organised retailers accounting for Rs 40,000 crore in sales.
Footwear Market
The footwear industry in India is estimated to be about Rs 25,000 crore and growing at 13% per annum. The industry has been relatively more organised with modern trade occupying nearly 35% share.
Jewelery market size in India
In a Rs 130,000 crore industry in India, modern jewellery retail contributes to less than 10%. The potential and opportunity for modern jewellery retail to grow rapidly and gain a higher market share is strong.
Books, Music & Stationary
The Indian market for books, music and stationery industry was estimated to be more than Rs 25,000 crore in 2011.
The overall size of the retail industry in India is estimated at $ 470 billion. This industry is characterized by a low organized retail penetration of 6% as multiple intermediaries, including 12 million kiranas, dominate this industry. Overall retail sales are expected to grow to approximately $ 675 billion by 2016 from the current $ 470 billion, offering immense opportunities for expansion of organised retail.