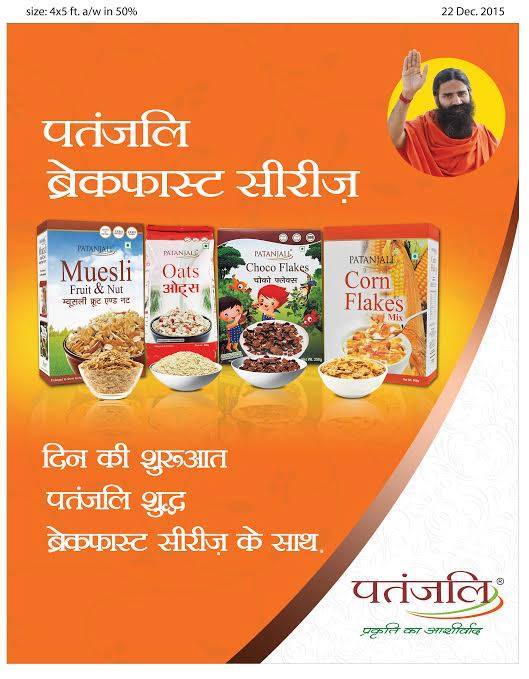 Patanjali currently has a product portfolio spanning 800 SKUS in 37 categories, and now competes with every major FMCG in one or more categories. In addition, it is consistently adding new categories and setting up new plants across India – thereby broadening its manufacturing, customer, and revenue base. Currently, Patanjali has a reach of 200,000 outlets vs. 4mn for larger FMCGs; however, it is continuously expanding its reach by appointing new distributors. With the top management comprising majorly of visionaries, and middle and lower management recruited from top Indian/MNC FMCGs, the company is building the right human resource base for growth.
Patanjali's State of Art Manufacturing
The personal care plant is highly automated. The mixing of raw materials, filling of tubes, and packaging of tubes into cardboard boxes is fully automated using very sophisticated machinery. The atta plant and juices plant are also highly sophisticated with latest machinery. We observed that the workers on shop floor adhere to basic hygiene practices like wearing face masks, gloves, plastic caps and shoe covers, when required. Also, the floor in the factories is satisfactorily clean.
The company maintains a warehouse of 100,000 sq. ft. to store 550 different kinds of herbs. It uses sophisticated technology to store and procure raw materials in the warehouse in towers, which are up to five storeys high. The hygiene in the warehouse is also satisfactory.
Patanjali Quality Assurance
During production, quality checks are conducted on the shop floor every two hours to ensure that manufactured products are of the desired quality. Patanjali also has a state-of-the-art research laboratory in Unit 3. It is dedicated to the advancement of the field of ayurveda. It houses various rooms for simulation of different environments to test the efficacy and life of its products. Experts recruited from research teams of top FMCGs and experts ayurveda collaborate to produce new products and test them under stringent conditions.
Patanjali has vowed to achieve a revenue target of Rs 100bn in FY17 from Rs 50bn in FY16. The management sounded confident – but doubling revenues on a reasonably high base is a very tall order.