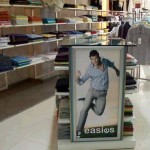 Kewal Kiran Clothing founded 1981 by Kewalchand Jain and Partners entered garment manufacturing. Since then the company is exposed global standards in quality, technology, marketing and branding. The company is operational in the retail sector with K-Lounge brand of Apparel stores, under company owned and franchisee owned model having over 135 outlets. It is Profitable and consistent Dividend paying company, unlike other in the retail sector which are still under huge loss. Here is an excerpt of his interview to IndiaInfoline.
On Mr. Jain's journey so far and how your business model has changed over the years.
Innovation has been the hallmark of Kewal Kiran Clothing Limited. The company's R & D team is constantly innovating – creating an exciting array of product lines in a variety of fabrics, washes and cuts, using the latest technology and processes. The company's own manufacturing and processing set up enables it to have a speedy go-to-the market time frame – from design to production. Fashion with Quality is the cornerstone of each collection introduced by the company. Each brand is an expression of its customer.
On Customer Behavior and Changes towards Retail
The customers excessive spending is to be replaced by reason to buy at all. Brands that understand the expectations of customers will survive and prosper. Customers are talking to each other before talking to the brands. Brand consciousness has picked up because of event based clothes, increasing income levels, emerging class of young generation.
Brands of Kewal Kiran Clothing and the revenue Breakup
An established denim player for more than two decades with well diversified product range for both the sexes under established brands like Killer (53%), Lawman (21%), Easies (2%) and Integriti (24%).
K-Lounge Chain of Retail Stores – Breakup of Stats
As of now the store count is at 135 outlets out of which, 89 stores are k- Lounge Stores, 19 are Killer Stores, 15 Integriti, 3 Lawman Stores and 9 Factory Outlets. We have laid out a plan to open 40 to 50 K-Lounge stores every year.
On Distribution Network
The Company distributes and retails its Products through Distributors appointed pan India to reach out to the Multiple Brand Outlets (MBOs), retail chain K-Lounge, Exclusive Brand Outlets (EBO's), National Chain Stores (NCS) and exports. The Company has presence in over 2500 MBOs.
Strategy for Growth
We wish to continue to follow bottom line approach rather than volume growth. About 10% of sales is spent on essentials – advertisement & sales.
Finally, a word by Mr. Kewalchand Jain to Entrepreneurial aspirants of Retail,
To create and sustain a brand, a new entrant needs to have a long term prospective. Since it is a dynamic industry the individual will have to have patience to grow and sustain.