America's leading jeans company, Levi Strauss is determined to compete with Indian denim retailers in the Value segment. Levis has roped in upcoming Bollywood actress Deepika Padukone as the brand ambassador. [Below, Deepika posing at a Levis Signature Press Conference in Mumbai]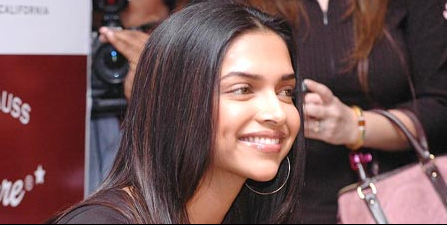 Levis also announced the "Dart to Win Contest". Winner of the contest will get a date with Deepika. Mr. A Ramani Business Head, Levis Signature said,
We are targetting the standard value segment with our Signature brand and have assigned Deepika Padukone till the year 2008 as the brand ambassador.
Mr. Ramani had spoken about the introduction of Signature brand, earlier in May this year. Levis will compete with other denims like Trigger, NewPort and Pepe all prices starting at Rs 699 upwards.