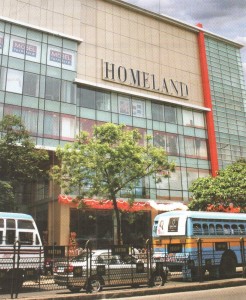 Merlin Homeland is Eastern India's first one-stop mall for house building materials and interior decor items. A 1,05,000 squar feet, five-storey shopping center housing nearly 150 stores of the leading brands in their respective fields, Homeland Mall is occupied by leading retailers in the home improvement retail category. Among them are: Collection I for furniture and e-zone for Home Electronics-both brands of Pantaloon Retail (anchor stores), Berger, Kapoor Lamps, Godrej and others.
Including a Gross Lease-able Area of 1,05,000 sq.ft, the property provides a world class shopping experience in comfortable and sleek shopping environs and aims to offer complete solutions to home makers, builders, interior designers and architects.
You can view the list of All stores / brands operating in this mall here.
Contact details of the Mall
Address Merlin House, 79, Shambhunath Pandit Street, Kolkata-700020, West Bengal
Phone +91-33-24556702-09,30420055
Fax +91-33-24542442