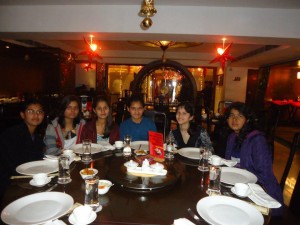 Food Retail Chain Speciality Restaurants running popular chains such as Mainland China, Sigree / Sigree Global Grill, Oh! Calcutta,Cafe Mezzuna, Sweet Bengal and Hoppipola reported less than expected results on the back of Weak Quarter.
Revenue (excluding other operating income) growth was healthy at 21% yoy. However, a sharp 500 bps yoy dip in EBITDA margins and adverse operating leverage of a flat SSG drove a 22% yoy decline in EBITDA and 60% yoy decline in net profit. In essence, store expansion- led revenue expansion is not flowing through to profits in a flat SSG and challenging RM scenario. RM inflation, on a like-on-like basis, was nearly 20% yoy as prices of most food items have shot up in recent times. Challenging macro curtailed the company's degrees of freedom on pricing.
Even as the current weak macro could result in another poor quarter or two, we believe SRL would be one of the first companies to benefit (and benefit strongly) from a recovery in discretionary spending. We look at SRL as a medium-term play on the mass premium-end of the organized food retail space in India and would not punish the stock for delivering subdued performance in a challenging macro. We do not see a quick reversal and expect earnings to be weak for another 1-2 quarters.
The management clearly indicated that the company's focus would be to primarily grow only the following formats – (1) Mainland China (along with a new variant – Mainland China Asia Kitchen), (2) Sigree Global Grill; this would involve conversion of current Sigree and Machan stores to the new combined format, and (3) Cafe Mezzuna and Hoppipola targeted at the youth.
The Company is Soliciting Franchisee Inquiries for – Mainland China, Oh! Calcutta, Flame & Grill, Sigree and Machaan chain of restaurants from potential entrepreneurs across Tier-2 and Tier-3 Cities only.