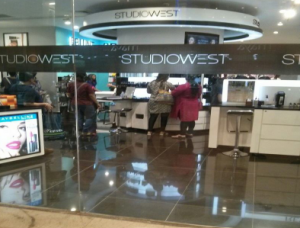 Trent's Westside has retained its LTL growth leadership (6% as of 2QFY16 vs -0.1% for the rest of the listed retailers). This phenomenon, which has now been evident over the last eight quarters, deserves a more generous viewing, given that the company has sustained this growth against a backdrop of intensifying competition from ecommerce.
The company continues to invest in its product portfolio to improve LTL sales and we saw material changes in the product portfolio during our store visits. High-margin categories such as footwear have an increased range across price points, matching up to that of established footwear players. These initiatives help in increasing the ticket size as well as footfalls and conversion, thus translating into LTL growth.
The US$18bn women's wear market is 95% unorganised and is yet to witness the exponential growth that the men's wear market witnessed over FY05-15 (Madura Garments grew 12x over FY04-15). Westside can attain store-level RoCE of over 50%. Westside with its established supply chain and own brands can replicate such a growth.
Why do customers come to Westside?
It offers a range of products across Indian wear and home needs. It is a one-stop place for fast fashion, with easy accessibility, affordability and trendy clothing. The price points and wide range across categories and age groups drives consumers to shop frequently at Westside.
Customers believe that as Westside is a part of the Tata Group, its in-house brands are good. In-house brands like Bombay Paisley, Wardrobe, Nuon, Westside and Zuba had a strong recall among women's brands, whereas men's wear customers had strong recall for menswear brands such as Ascot, Westside and Nuon.
What do customers like about the store?
Most customers we interacted with were satisfied with the designs and trends on display. Some of them said that the store does not feel crowded and gives them a good shopping ambience. Almost all the customers said they got what they came looking for in the store. They also stated that the collections in the store have improved over the last one year.
As an own brand format, the company has invested in its own merchandising and design team with category heads. These investments / costs will be better absorbed as the company adds more Westside stores. As the store portfolio reaches sales density of Rs10,000 per sq ft, led by the above-mentioned initiatives, it will be a natural economic decision to accelerate store additions.