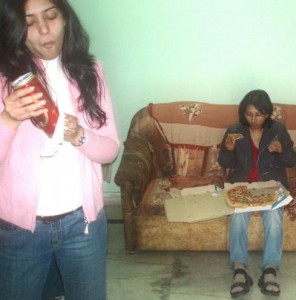 Yum! Brands (Yum), world's leading quick service restaurant [QSR] chain with brands like KFC, Taco Bell and Pizza Hut. Yums Same Store Sales [SSS] growth has been around 10% while Jubiliant owned Dominos has been reporting over 25% in the last several quarters.
Yum has 471 stores in India comprising 208 KFC stores, 166 Pizza Hut casual dining, 94 Pizza Hut Home Service and three Taco Bells. Pizza Hut Home Service has been growing at the fastest pace (annualized growth of 74%) followed by KFC (annualized growth 41%). More than 80% of these stores are on franchise basis. The company plans to open 100 stores in India in CY12 across these three brands. Focus on Pizza Hut Home Service implies increased competition for Dominos, which specializes in home delivery.
Yum's increased focus on India is reflected in its decision to carve out a separate India division (other divisions US, China, International) despite the country contributing only 1% to its global business. This clearly indicates that competition will intensify hereon, especially in the home service segment.
The following Chart shows how India is a Miniscule for Yum! on Global Revenue Basis despite large presence. Thus the company has decided to deepen its focus in Indian Market.