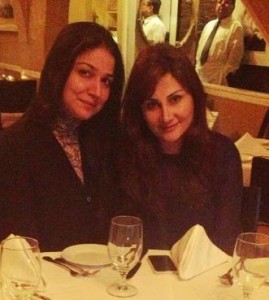 Beyond Doubt, Indians are foodies, and thus the opportunity for the organized Quick Service Restaurant (QSR) space (especially those with middle-of-pyramid pricing) is unlimited. Economic slowdown will pose hurdles, but nevertheless we expect Indian QSR industry growth of 20-25% over FY13-23, significantly above that of overall consumption and the peer group (apparel, retailing and packaged food).
Our discussion with multiple QSR format owners and checks in Tier 2-Tier 3 cities suggest that acceptance of International QSR formats (Dominos, McDonalds, Pizza Huts, etc) is fairly high. This opportunity to expand network should continue to mitigate challenges in more mature urban markets. Even in urban markets the slowdown is much more modest than is being priced in currently, and same store sales growth (SSSG) rates have seen some improvement in CY13.
What influences the Indian Buyer is the international brand equity, menu options, service (guaranteed delivery in 30 minutes, mobile apps etc., for ordering) and pricing deals. Inflation is the other big challenge faced by most businesses in India. Pricing challenges seen in the pizza business can be extended to other formats, with most manufacturers moving their focus to more value-added offerings such as Crown Pizza and Boloroni Pizza. Employee cost inflation has been high as the company was seeking to attract better-quality talent in a high-growth space.
Most Successful QSR Franchisee in India is Jubiliant Foods of Dominos Pizza and Dunkin Donuts
Jubilant Foodworks is the fastest growing, and also a top-five, franchisee of Domino's Pizza globally. It currently operates nearly four out the five busiest stores for Domino's globally and India is already the largest market globally in terms of weekly orders per store. At the current pace of growth and expansion, India could well emerge as the second-largest operation for Domino's globally, after the US and ahead of peers in the UK and Australia.