How Government of India is Taking a Slice of Your Pizza ?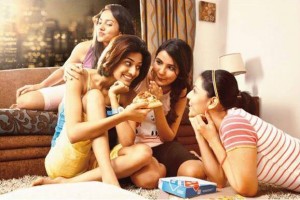 Dominos has increased prices by 4.9% to pass on the impact of service tax applied by the Congress led UPA Government from 1st of April. However there is still some confusion whether the service tax (paid for the ambiance, service in the restaurant etc) is applicable on home delivery orders. We believe that from the tax authority's perspective, if such a distinction is made between home delivery and Dine-in orders, it will be extremely difficult to enforce the law and hence we have assumed that the tax is applicable for both, home delivery and Dine-in, for good.

We drive comfort in the fact that the management still wants to open 50% of the incremental stores in the top ten cities despite more than 70% of the stores currently operating in those cities. In case the cannibalization of sales is more than the comfort level, the company always has the option to manage the store mix in favor of outside-top-ten cities to tide over the short term slowdown. The company also has the option to fast forward store expansion strategy (strategy similar to Titan) to drive earnings growth in a difficult environment.