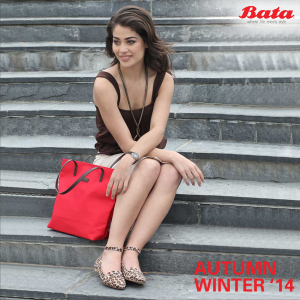 In the 60% Unorganized Footwear Retail Market in India, Market Leader BATA is making the right investments in advertising, brand building and store expansion as it plans to add 100 stores on net basis going forward, much higher than the 30 stores added in CY13. It is also evaluating opening of exclusive Hush Puppies stores and Foot In stores in Tier 2 and 3 markets.
Bata operates stores under 2 formats namely – City stores which are based in metros, Tier 2 and malls and operates in INR 700-800 ASP (Average Selling Price) and Family stores which are smaller in size, lower ASP and operates in High street areas and operates in INR 300-400 ASP. Blended Average ASP stands at INR 500-600. The average sq ft per store will be in the range of 2000-2500 sq ft as the standalone Hush Puppies and Foot in stores will be of smaller size. Bata plans to increase the price points of some products priced at INR499 upwards and at the same time reduce price points of some products priced above INR1,049 downwards to INR999 to take advantage of changes of excise duty on footwear in the recent budget.
BATA is aggressively penetrating into newer markets and channels through an entry in Tier 2, 3 and 4 cities and developing an aggressive strategy for e-commerce. Bata has developed a special team for e-commerce and will have a two-pronged strategy: 1) sales being done through third party e-commerce platforms like Jabong, Flipkart, Snapdeal, etc and 2) sales being done through Bata website and mobile app (to be launched shortly).
It is important to note that, Bata has opened 4 retail training academies for training staff which will improve their productivity. Apart from this, Bata has also tied up with Astroraya an Italian company for Shoe designing.
We believe that Bata with its wide range of products across price points will get quick traction as consumers shift from unorganized to organized markets.