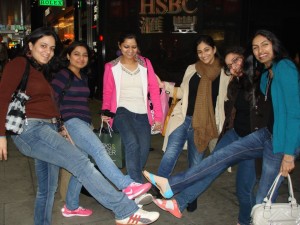 Bata in an Analyst Call stated that against its steady state run-rate of 100 new stores targeted annually in future, the firm has already opened 64 new stores so far in CY14. Management expects to open upto ~160 new stores in total during the year including ~120 new stores under the "Bata" format and ~20 stores each under the Hush Puppies and Footin formats.
Bata India Management highlighted the following initiatives which are underway to gradually expand its footprint in Tier 3/Tier 4/rural parts of the country – The company will follow franchisee route (inventory, rental and all other expenses will be borne by franchisee) to extend its presence to Tier 3 and 4 cities. Bata already has 20 pilot stores under this format since past six months. Management expects to open 100 new stores in these Tiers across India in the next two years. Typical store size in these Tiers would be ~1,000 sq. ft. and the product offered will be under 'Bata' brand which will go up to the price range of Rs2,000 per pair.
Branded Rural Footwear Retailing
Bata is focusing also on rural markets through the distribution model and has established a separate division internally for rural market expansion. At present, the company is testing business viability of this segment in two states i.e. Rajasthan and Uttar Pradesh. Footwear will be sold under 'Bata' brand with product offering ranging up to Rs1,000. According to the management, the average selling price in this market would be ~Rs200 per pair.
Management believes that by offering products under the brand 'Bata' in urban as well as rural market won't hamper or downgrade the aspirational level of customers in urban areas as the company has many internal brands like Hush Puppies, Marie Claire, Weinbrenner, North Star, etc. in urban areas which brings the aspirational connect with urban customers.
Bata Operating Efficiencies
Bata reiterated its plans to invest ~Rs500mn annually on upgradation of productivity levels at three manufacturing units. These investments will be complete over the next 18 months and are likely to lead to 10-15% improvements in number of pairs of footwear produced per hour. Bata has hired Accenture to help improve supply chain management and quality control for the firm. Implementation of this project will be complete over the next 6-12 months.