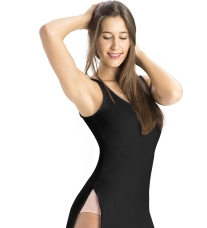 Aggregators like Myntra, Flipkart, Amazon offer heavy discounts to customers, and this is against Page Industries' Master Franchisee of Jockey in India & South Asia approach of never discounting its products in any distribution channel, as such repeated discounting kills the aspirational value of the brand (Does this mean Nike & Other Global Retailers' Brand Value is Knocked off ?]. Also, the lack of discounting on Page's new e-commerce portal helps prevent a direct conflict against the brick-and mortar retailers who are forced NOT to sell products at discounted prices.
Stock availability of Jockey's products on aggregator portals like Amazon, Jabong and Flipkart has historically been negligible. E-commerce and modern retail are the only two sales channels where an international brand like Hanes or Tommy or FCUK can setup presence over a short period of time. Moreover, unlike other retailers like Bata, which offer limited stock availability even on their own websites, Jockey's online shopping website has all sizes and colours across the wide product range. as the company believe it is a good way to showcase the entire range of products offered which a customer might not necessarily see at a hosiery store.
Offline Retailing by Jockey
Unlike EBOs, large format stores (LFS) and MBOs have the discretion to purchase/reject Jockey's newly launched SKUs. Hence, the company uses EBO as a platform to introduce new SKUs. Once these new SKUs gain success, the same is purchased by large format stores and MBOs for their businesses to avoid market share loss to the EBOs. As a result, the business derived from MBOs eventually increases due to the launch of an EBO in their vicinity.
It is difficult for Page to display its entire range of SKUs through LFS and MBOs, given the limited number of racks
and shelf space dedicated to Jockey products at these stores. Also, MBOs are non-air-conditioned stores where the shopping experience and ambience is substandard and where the customers cannot gauge the look and feel of the product by trying them. These shortcomings are overcome by EBOs, as they are 800-1,000 sq ft in size where a customer can find the entire range of products at one location. Also, EBOs are air-conditioned stores with eye catching visuals, and thus, the customers have a superior shopping experience, which is absent in an MBO.