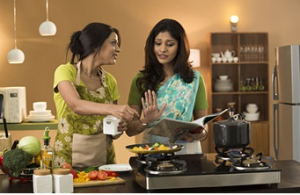 TTK Prestige is well positioned to leverage the revival in the Indian kitchen appliances industry, through new product launches, distribution expansion and ecommerce tie-ups.
How eCommerce Gained Significance in India ?
India is an extremely Price Sensitive Market. Even 5% Discount is enough to attract a potential consumer. In this backdrop, eCommerce companies decided to sacrifice Big Fat Margins as they had very little establishment costs compared to Street Retailer. Thus began an era of Disruption & Discounting in India. Brick-Mortar Retailers usually have margins upwards of 30% and Online Retailers were satisfied with 5-10% margins and were willing to rely more on turnover.
TTK & eCommerce Vs Street Retailers
Aggressive discounting on e-commerce internet portals had led to a significant reduction in inventory levels at the brick-and-mortar stores especially in Bangalore during 3QFY15. TTK's management has addressed these issues around channel disruption and the discounting at online portals going forward will be more measured. This has been done through a combination of one-on-one discussions with the e-commerce internet portals as well as through rationalization of SKUs available at brick-and-mortar stores vs e-commerce.
TTK has made right investments for growth High brand equity, market leadership in key categories and above peer sales growth, profitability strengthens our conviction on TTK management. TTK is ready for the next leg of industry growth with large product portfolio, new launches; significant capacity expansion; and distribution expansion in Tier II/III towns, Prestige Smart Kitchen stores, planned e-commerce tie-ups.