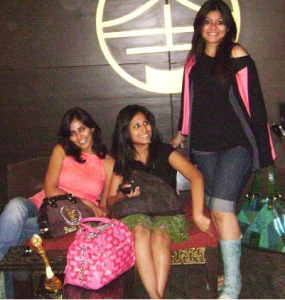 India's leading Departmental Retailer, Shoppers Stop management stated that online retailers generally offer products which are at least one season old. Further, the target customers for the online retailing are those who usually shop in shoppers stop during end of season sale. However, the online retailers have been offering huge discounts thus impacting brand image. Consequently brand owners (such as Madura and Arvind) have stated that they will become more stringent as far pricing of products. Company sees competition intensity for apparel category might increase from online retailing as the non‐apparel category still needs touch and feel experience. The company cited the example of UKs most success departmental store – John Lewis, which still derives 80% revenues from offline.
The management believes that it's on track to achieve improvement in operating metrics, which are currently weighed down by the expansion made from FY12‐14 (31 stores). We note that these 31 stores (48%) of the total 65 Shoppers stop stores are less than 3 years old. Of these 20 stores are less than 2 years old. Further, as per our analysis a Shopper's Stop store makes the optimum level of margin from the 3rd year onwards.
Deep discounting sale is affecting the entire market eco‐system. In the current year, share of revenue from EOSS (End of Season Sale) is ~24% as compare to ~20% in the past [What will a Consumer Do when impotent & corrupt congress led Government has ruined Economy leaving little in his pocket to spend on clothes ?]. During the quarter, company began the sales period earlier to align with the other competitors.
Nonethless, Shoppers Stop is gearing towards the onsluahgt of Online retailers by integrating offline with online and offering services seamlessly across channels and offering fashion online. Attract and reward customers as they engage with the brand through different digital channels.