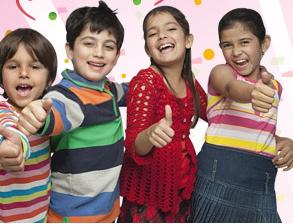 AllSchoolStuff.Com is the first organized retail brand in the unorganized $10bn school supplies market in India. The Company provides a one stop solution to meet the diverse product needs of a school going child through its large range of merchandise ranging from children books, stationery, learning products, uniforms and footwear, bags & bottles, furniture & furnishings, educational toys & games, birthday gifts and sports items. The Company lists over 25000+ unique products on its store, sourced from over 200+ top notch brands and suppliers.
AllSchoolStuff.com at the end of first year has over 250,000+ registered users, located in over 1000+ cities across the country. AllSchoolStuff is now shipping over 500+ orders per day. The Company operates a 100,000 sq.ft. warehouse in Gurgaon, shipping over 200,000 products every month.
Speaking on the occasion Mr. Chandra, CEO of AllSchoolStuff.com said,
The success of selling educational products in so huge quantities online is itself a wonder incomparable to anything. We are striving to make online shopping of school supplies experience of parents even more exciting and rewarding in the year ahead. Further, we are in process of tying up with various other national and international brands in the educational supplies sector and building up our catalog, day by day, to provide more quality educational products to the children through our store
Mile Stones Achieved by the company in the first 12 months of operations are as follows,
Notebooks sold by AllSchoolStuff, if stacked together, will be more than the height of The Great Pyramid of Giza
Erasers sold, if mounted together, will be 3 times the height of the Qutub Minar
Total Pencils sold by AllSchoolStuff.com, if added together will be 10 times the height of Burj Khalifa,
Adhesives sold by it in 1 year is enough to stick more than 40 miles of paper (A4 Size Sheets) and
Number of School Bags sold by the company in 1 year can send the whole population of Bhutan to School.
On the occasion of first anniversary, they are having a Shop & Win Contest.