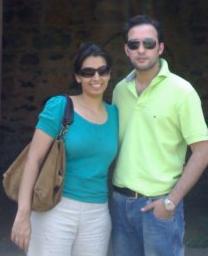 Shoppers Stop, India's premium Departmental Store chain reported sales growth of 15.0% YoY to INR7.08bn. East and North India contributed 15% & 13% sales growth while South contributed mere 2% and West witnessed a 10% decline primarily due to cannibalization in Mumbai and Pune and a delayed marriage season.
Shoppers Stop Apparels vs Non-Apparel Sales
Apparels contribute 57.7% to total departmental store sales. Menswear contributes 29.7% (classic formal wear not growing fast; sports formal has seen a good growth), Ladies-wear 20.3% (strong growth witnessed in Western clothing) and children-wear at 7.8%. Jeans / Denims was under pressure due to cost inputs and prices were hiked by 5% with no further hikes this year.
Non‐apparel segment contributed 42.3% to departmental sales cosmetics and personal accessories posted a good growth.
Shoppers Stop – Operating Metrics
Private Labels – Increased to 16.75% from 15.75% a year ago during the June Quarter.
Transaction Size – Almost the same at Rs 2,400
Average Selling Price – Up from Rs 1030 to Rs 1050
Sales / SFT – Down from Rs 1800 to Rs 1700
Why Crossword Shutdown 7 Stores ?
This is because the dot.com players offering discounts up to 35% on books ordered (now reduced to 20%). Also lack of
adequate demand is seen in movies and music.
Shoppers Stop Management believes online business would contribute 2‐3% to revenues after three years. As of now, the focus is to develop the web service and make it more viable.
What is First Citizens Loyal Customer Numbers & Sales ?
The company added 96,541 new members to the First Citizen loyalty programme in Q1FY13, crossing the 2.6mn mark who collectively contribute 70% of sales revenue.
Discount Season – The management is looking for a more controlled discount season, hoping that it does not last very long as it could hurt margins and change the customer shopping habits. The last discount period was for ~40 days in FY12. However, at an average, the discount period would last for 17 days (this time, discount season has started 30 days earlier).