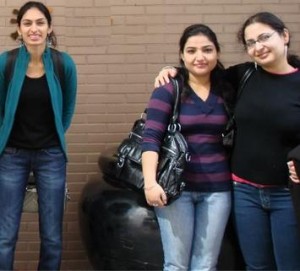 In the past three years, organized retail players have seen their profitability erode on the back of rising rentals, high power costs, levy of service tax and above all a poor consumer sentiment. Amidst these headwinds, Reliance Retail has seen its retail business report a strong performance. Reliance Retail, now a pan India player has a presence in 141 cities with 1,577 stores covering over 10.7mn square feet. In terms of profitability, the company turned around at the end of FY13 at the EBIDTA level.
We expect penetration of organized retail to continue to increase as the presence now enters into tier III and tier IV cities. The rural market provides large opportunities as the income growth has been relatively much better there when compared with urban markets on the back of 1) government employment guarantee scheme, 2) increase in MSPs, 3) better than normal monsoons leading to higher agricultural productivity and 4) better credit availability along with interest subvention and loan waiver scheme. Increasing investment in infrastructure has allowed retailers to increase their access to these deep markets. Over the past few years the retail industry has seen a marked improvement in demand for private label goods. The penetration of private labels in India is at mere 6% (Organized Retail itself is just 8% of overall Retail) compared to 19% in US and 39% in UK.
The aforementioned factors will continue to drive revenue growth for Reliance retail arm which has so far invested US $1bn in the venture. The company, since September 2013 has seen gross store addition of one per day . It has seen a much better performance relative to its local competitors owing to its efforts towards setting up an efficient supply chain. Over the longer term the company has an aggressive revenue target which is based on strong growth in the overall market size and increase in market share.