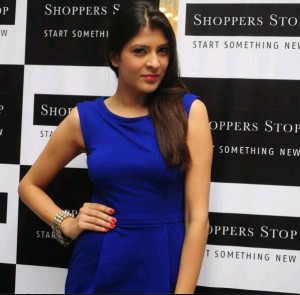 India's Leading Lifestyle Retailer, Shoppers Stop's same store sales growth remained muted at just 5%, despite of an extended sale season. Overall sales growth for the departmental store format was higher at 17% due to 11 new stores opened within the last one year.
Apparel Vs Non ApparelsApparels contributed 61.2% to total departmental store sales (flat YoY)—Men's wear contributed 32.2%; good growth in sports formal (in brands like Allen Solly, Louis Philippe, Arrow, etc). Ladies wear contributed 20.6%. However, children's wear (contributed 8.4%, down 60bps YoY) continued to face challenges as some national players like Liliput and Jinny & Johnny have been facing supply issues. Non-Apparel segment contributed 38.8% to departmental sales (flat YoY).
Average Sale Price increased 9% YoY. This was partly due to mix change and balance through price hike. Sales per sq. ft. on chargeable area was at Rs 1,820.
Private labels: In departmental stores, contribution declined 60bps YoY to 16.8%, sales jumped 13% YoY.
Expansion – Total retail space touched 4.78mn sq ft with the addition of two Shoppers Stop stores, two Mothercare stores and one HomeStop store in Coimbatore. Also, the company opened two Crossword stores while closed three, taking the count to 82. The company maintains its previous guidance of opening eight Shoppers Stop stores a year and will add 2-4 stores in the other formats (ex HyperCity). Average capex would be ~INR1.0-1.1bn.
Hypercity Performance – The HyperCity business incurred a PAT loss of INR 20.9 Cr (loss of INR18.2 Cr in Q2FY12). New store ramp up is in process. Store size will be trimmed significantly—Amritsar (from 145,000 sq ft to 50,000 sq ft) and in another 2-3 cities. This will shave off ~200,000 sq ft, which will improve margins.
Shoppers Stop added 96,812 new members to the First Citizen loyalty programme in Q2FY13 (contributing
70% to SSL revenue). Hypercity's Discovery loyalty card members continued to contribute higher to revenue (57% in Q2FY13).
Shoppers stop sales is expected to recover in this quarter due to the festival season and being one of the best managed retail companies in India will reap benefits of expansion and FDI in HyperCity over longer term.