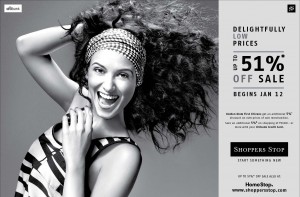 Unorganised retail – the traditional retail format comprising kirana shops, mandi, local shops, hand crafts, pavement vendors etc – has a higher share in Indian retail, as majority sales originated from rural areas. However, organised / modern retail has posted a robust 27.4% CAGR over FY07-11 in India.
As per a recent CARE report, organized / modern retail could post 25.7% CAGR over FY12-15e. With this, the share of organised retail in overall sales could rise from 6.7% in FY12 to 8.8% in FY15e. Moreover, we believe the organised retail market is under-penetrated and growth in this segment will bring several new entrants including MNC players, auguring well for the industry as well as consumers.
What Contributes to Rising Organized Retail ?
Per-capita personal disposable income of Indians has surged from Rs29,561 in FY07 to Rs 49,496 in FY11 – a CAGR of 13.7%. Similarly, private final consumption expenditure also increased from RS 22,102 in FY07 to Rs 36,271 in FY11 at 13.1% CAGR. Acting as catalyst is the proportion of aspirers and middle class households growth and could account for 39.1% and 20% of the Indian population by FY15e against 36.9% and 15.5% in FY12, respectively. The effect of rising disposable income and per-capita expenditure will help boosting consumption.
Credit Cards Encouraging Spending
The use of plastic cards (credit cards, debit cards) is on the rise and is pushing consumption. Credit Cards are largely used in organised retail and accounted for 64.3% of retail transactions during FY12. Spending through credit cards increased from Rs 629.2bn in FY07 to Rs 966.14bn in FY12. Growing popularity of credit cards may further boost Indian retail.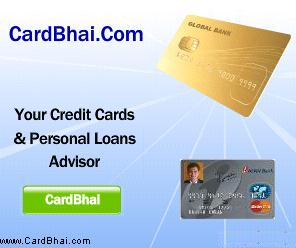 Growth in organised retail over the past decade has given birth to various retail formats in India like departmental stores, supermarkets, hypermarkets, discount stores, speciality stores etc. Each type of stores caters to varied customer segments and offers a different value proposition, products, services.
Popular Retail Formats in India And Sales are as Follows
The domestic apparels industry in India posted a CAGR of 9.7%, from Rs 1,260bn to Rs 2,000bn in FY12. As per CARE, it is expected to further grow to Rs 2570bn by FY15e. Growth is mainly on account of economic growth, fashion trends, growing consumer classes, urbanisation, amongst others, have led to growth in apparels. With 100% FDI in single brand retail and 51% FDI in multi brand retail, the apparel industry growth is likely to be further accelerated. Departmental stores like Shoppers Stop and Pantaloon Retail will have further choice with respect to their suppliers in the apparel segment.
Watches
The Indian watch industry is still under penetrated, with only 27% Indians owning a watch. The industry sold ~53m units in FY12, for a value of Rs 45bn, and has posted CAGR of 12.5% and 6.3% in value and volume, respectively, over FY07-12. The organised market share is at ~55% in value and 43% in volume. Going forward, we expect volume growth of the organised watch industry to be in single digits, but there is likely to be higher value growth and tremendous opportunity to tap the under penetrated.
Jewellery
India's gold jewellery market is ~ Rs 1600bn in value. It has posted 28% CAGR over CY08-11. Meanwhile, the country's investment-related gold demand (total bar and coin investment) was 366 tonnes (1000bn), a CAGR of 45% in value.
Several MNC retailers and domestic players like Future Group, Aditya Birla group, Bharti, Shoppers Stop and Reliance group are likely to explore opportunities and strengthen their presence in the organized retail sector of India.