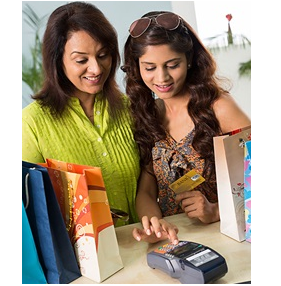 We have seen what is the emerging concept of Omni Channel Retailing and its Advantages. Today we'll dive into depth on how you can enable your business as an Omni Channel Retailer.
To go omni, brands and retailers have to make changes in the backend, technology, and above all, their strategic mind-set. Brick-and-mortar players have to make technology investments and create internet platforms. Importantly, it (omni) has to be treated as a new business or a new store in a new location.
Integrating the existing offline business with online is a three-part process:
Going digital / setting up a website, thereby allowing consumers to buy online. A brand can also sell without a proper back-end. Fila sells online in India through a distributor. Managing website traffic is a function of technology capability. Most companies today rely on amazon web services or cloud services or hosted solutions for managing this. Therefore, scaling up and handling increase / spikes in website traffic is not a major challenge
Centralisation of data / finance. Most of the offline retailers have IT systems that are tuned for brickand-
mortar operations. Once they start selling online, there has to be synchronisation and data has to be viewed real-time as customers buy across channels at different times of the day. That data has to be integrated into in the company's IT system so that it knows where the stock is.

Another aspect is stock movement — inventory is in the store and as it gets sold it has reflect in the system real-time so that a consumer shopping online will know if the stock is available or not at any given point of time. How is it done? A master data management (MDM) layer is used to integrate old systems. It is essentially a middleware that talks to legacy systems sitting in the stores. The integration is not an easy process and it is not real time to begin with. ERP, designed for stores, was used for endof- the day processing.
Warehousing investments
Most brands have large warehousing capabilities as they deal with multiple channels – dealers, departmental stores, franchisees. However, these warehouses may not necessarily support single- piece-picking to satisfy orders from distribution centres (DCs). They need to do so as retailers go omni and establish an online presence.
For brands, the warehousing requirement will increase in the short term, as the online channel will be serviced through new-age DC; but as stores come into play to fulfil orders, the requirement will come down. However, for departmental stores such as Shoppers Stop, most of the stock is in store, and its warehousing requirement will only increase when online crosses 10-15% of their topline; therefore, in the short term, it won't need additional investment for warehousing.
Most players and brands seem to believe that going omni is the way forward; but then, the dynamics in India are very different from the developed world.