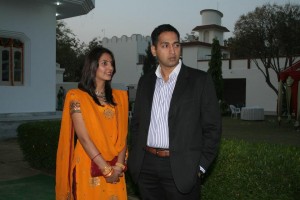 Vimal is the first and the heritage brand of controversial Reliance Group which marked its entry into the Indian textile market. Vimal was named after Dhirubhai's nephew, was revamped in 2007 with the groups foray into retail business.
In a fresh communique, Reliance has released "1,500 new outlets across India waiting for you" with new Tag Line Dressing up New India wants to send a signal that it is not an end of road for the brand yet. The message also highlights Indian Woman in Western Wear which is something Reliance was averse to but maybe with changing times they mad adopt and cater to the growing aspirations of Indian women.
At present Reliance has 15 Flagship stores and 400 franchisee outlets. Anand Parkeh, heading the Reliance Textile Business told
Vimal as a brand has been growing and we expect even better growth rates in the next three years. With the added 1,500 franchises we want to take up the number of franchises to 1,800 to balance our capital expenditure. At the moment we are in men's wear and the mainstay for the business continues to be fabrics. We are still not big in apparel.
So far Vimal has not leveraged the advantage of stocking its products on shelves of Reliance Trends and Reliance Mart. However, the company is planning to take up e-commerce route. Demand for Vimal has picked up only in the last few years as it faces fierce battle with established players such as Raymond, S Kumars, etc Improving bottom line for the product is still a big challenge.